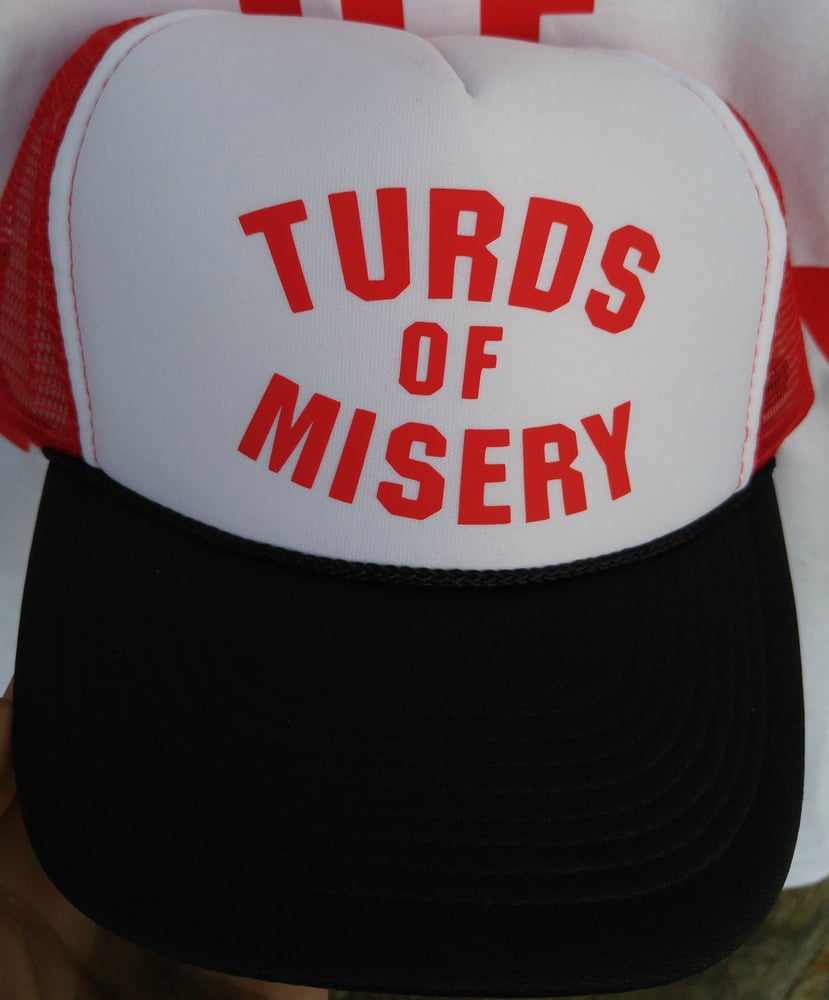 TURDS OF MISERY TRUCKER HAT!!
$

15.00

/ On Sale
---
---
Be the first one on your block to rock this killer hat! Super kool white front, red back and black bill! Letter are red print fully adjustable trucker style hat, printed locally in Ocean Beach San Diego CA Where the Disease Meets the Seas! TURDS OF MISERY RULEZ!!! Super rare and limited run!!
IMPORTANT!!! Shipping in US of A only! Choose United States under shipping.
FOR FREE PICK UP AT THE MUMMIES SHOW OCT 23tuRD CHOOSE ANY OTHER COUNTRY EXCEPT THE US OF A!
****BONUS****
All orders come with a FREE Dirtbag Surfers Glow in the Dark Button!!!